High Intensity
Magnetic Grates and Grids
Standard sizes or custom made, we do all options
Magnetic grids are extremely efficient at removing fine ferrous contamination from free flowing products such as powders, granules, liquids and emulsions. They are easily placed in hoppers, product intake points, chutes and at finished goods outlet points.
Contaminations such as rust and fine ferrous dust from machinery wear are often too small to be detected by a Metal Detector but are easily removed by these highly efficient magnetic grids.
Grid Types:
1. Round, square, rectangle or any odd shape can be custom made.
2. Bolt on rod grids (not food grade) have a gauss rating of 10,000-12,000 gauss.
3. Food/dairy grade grids are all 316 stainless steel and fully welded 10,000-11,000 gauss.
4. Drawer grids (no housing) are placed through the side of a chute covering the chute fully inside with toggle latches holding the unit against the outside of chute. When ready to clean just undo latches and extract the grid for cleaning.
5. Easy clean drawer type grids have an outer tube with a magnetic rod welded to it's frame. When ready to clean, extract the grid then withdraw the magnets and the held contamination just drops off. It is then ready to be placed back into the chute and the product is protected.
6. The standard gaps between the magnetic rods is 25mm but they can be closed up if the product can flow through without bridging or the gaps can be opened up utilising deflection bars positioned above the gaps to help deflect the product closer towards the magnets.
Off The Shelf Range
All In Stock with Next Business Day Delivery*
Showing 1–4 of 20 results
Have any questions or need some assistance on what is best for your situation?
Use the form below & our separation technicians will contact you.
Have a Question on our Separation Products? We are here to help.
Use the form below to inquire about this product. The more you tell us, the more we can help.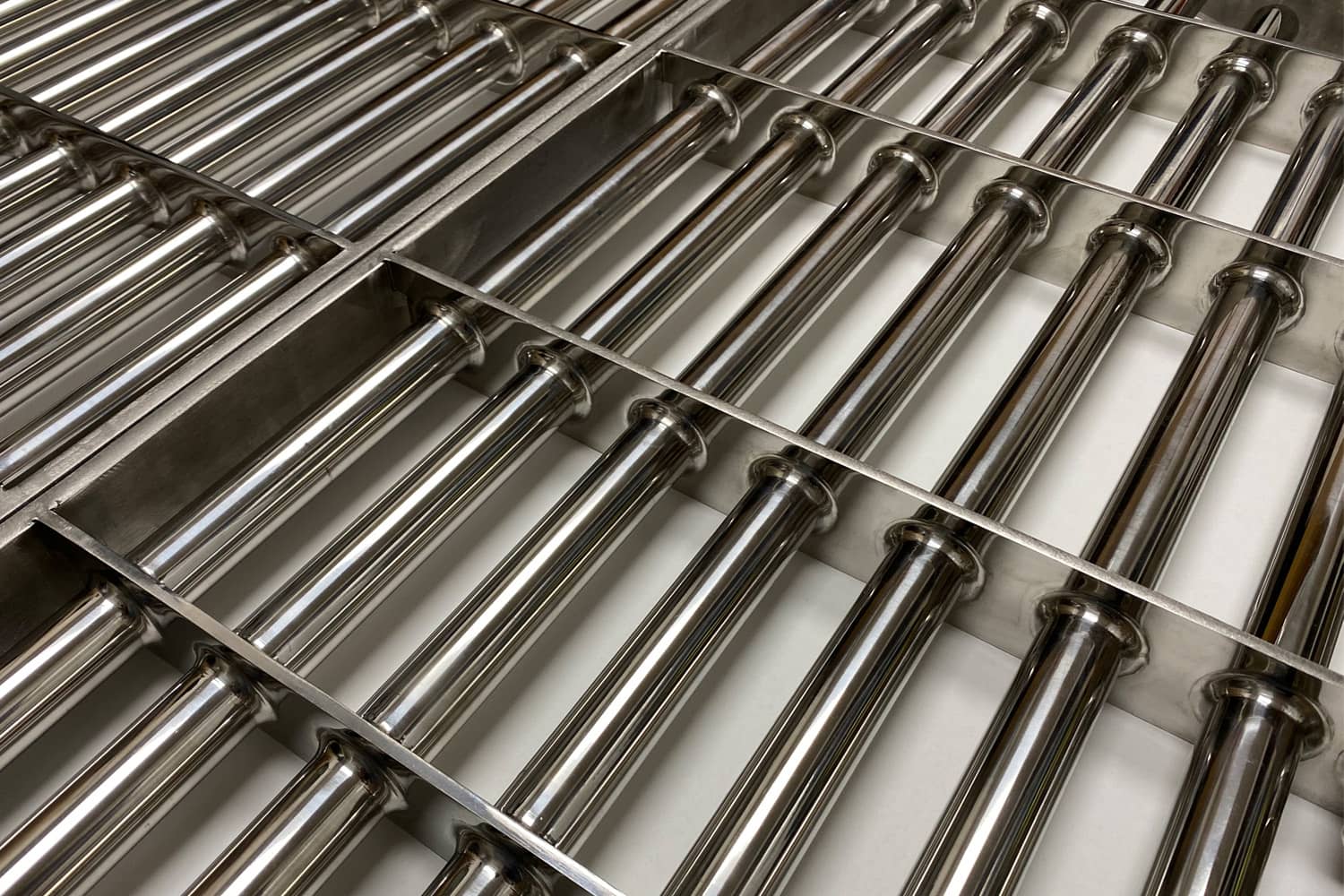 Protect your brand with the best in the industry