Vehicle / Fork Hoist
Sweepers
Permanently or magnetically attached
Our 550mm sweeper unit is designed to attach to either the back of a forkhoist or front of other small vehicles like Quad bikes, Carts, ATV side by side vehicles and small tractors and ride on`s etc.. They can be attached easily with chain or we do magnetic attach system (mainly for attaching to forklift counter weights) or they can be drilled and tapped into the back counter weight of the forklift and left to hang (recommended).
The best positioning for best results is 50mm or less above the ground for the 550mm model made of high quality stainless steel our sweepers are made to last and will remove damaging ferrous contamination such as nails, wire and any other magnetic material from all areas where the vehicle is used.
It cleans up as it goes, helping eliminate damage to tyres, equipment and staff, saving you time and money.
We can custom build to suit most applications required.
Our 1500mm sweepers are designed specifically for clearing ferrous contamination from larger areas like car parks, Fields, Parks, Truck stops or any big area etc. Simply attach the unit to the front forks of your hoist and adjust the height of the magnet to suit the terrain. Then drive around the area – you will be surprised what it picks up! If the unit comes in contact with an obstruction the magnet is designed to swing, reducing the chance of damage to the magnet. The 1500mm sweeper is designed to be used at walking speed and 50mm above the ground. We can custom build to suit most applications if more height and speed or width is required
Off The Shelf Range
Made To Order In 1-2 Business Days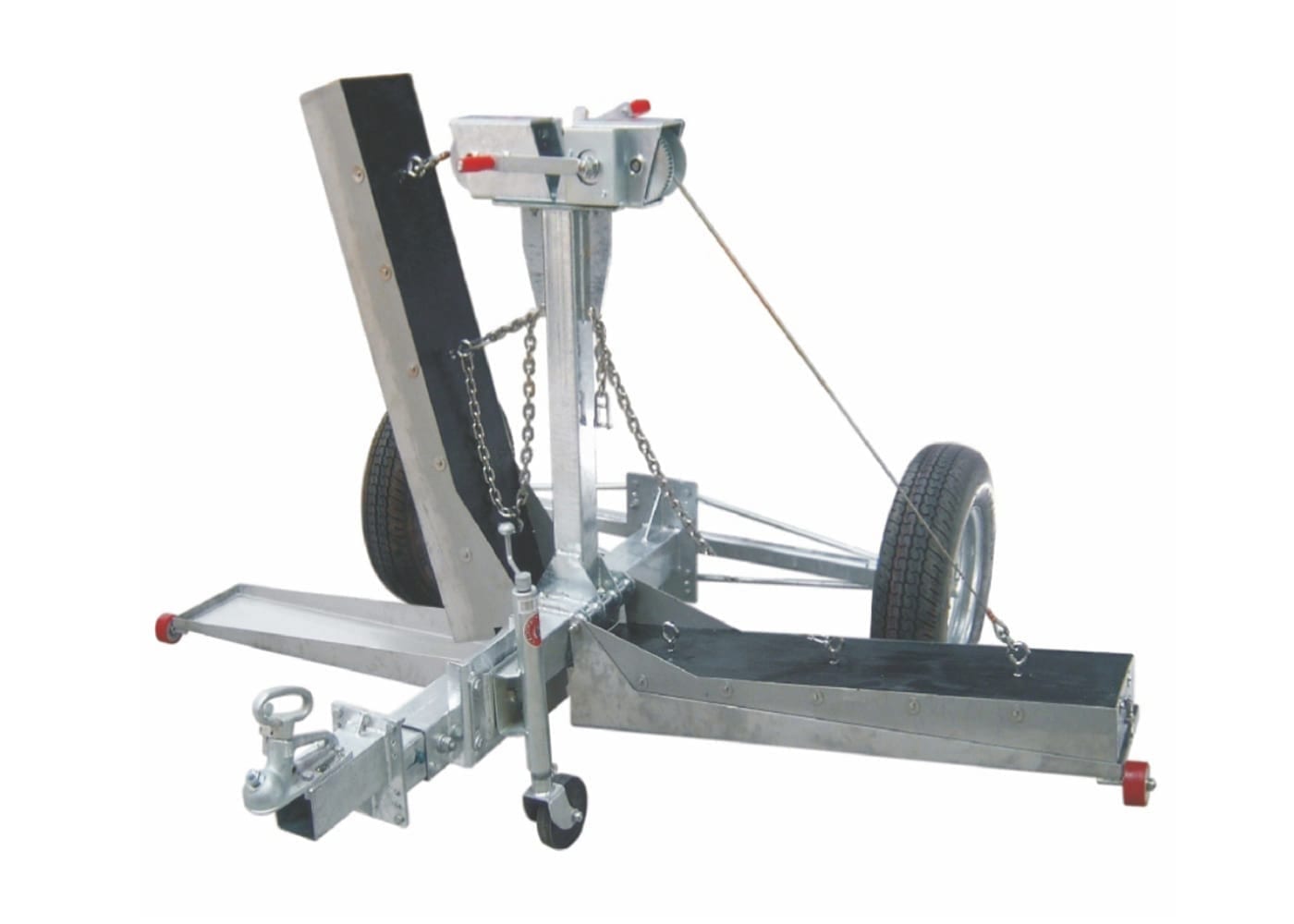 Indroducing Runway Mag
The ultimate large area sweeper
Magnets New Zealand is proud to announce the development of the revolutionary new tow behind Airport Large Area Sweeper. The cost of damage from Foreign Object Debris (FOD) can be significant, ranging from engine 
failure and tyre blowouts, to personnel injury. Our new Large Area Sweeper is designed to provide an efficient and cost effective solution to the reduction of FOD by eliminating ferrous metal contamination on Airport runways and 
adjacent areas.
No Power Needed. Powered by Rare Earth Super Magnets, this unit is the most powerful permanent magnetic sweeper in New Zealand. When the winged magnets are in place they span 2.4 metres, with this unique design allowing the magnets to be retracted so the sweeper can be stored in a normal sized car space when not in use.
The model shown in the picture is a single wing system. Multiple banks of wings can be added for increased towing speed, as well as increased length of the magnetic wings for a wider sweeping coverage. With almost any add ons required, custom built at your request.
The device can be attached to any vehicle with a tow bar and takes only minutes to get ready for use. It has an easy clean system, so that ferrous metal contamination can be removed quickly and taken away to be analysed to determine where it originated from.
These units are now in use at two of New ZeaIand's major airports and the response has been fantastic. For further information and pricing please contact our Magnetic Separation Team.
What our clients say..
The cost of the new unit equated to the previous annual sweeping contract, so it was very cost effective, and is available for use far more regularly. Using trained airfield safety officers, a sweep can now occur on a weekly basis or as required basis, giving a more intensive sweep.

The items recovered are weighed and the results turned into graphical format for comparison with previous surveys. If necessary, a further sweep of hotspots can take place.

In addition the articles found are checked with a view in locating the contributor for remedial action.
The unit is made from two very strong magnetic units (1.2m x 300mm x 40mm) built into a towing unit that can be raised or lowered by winch. It is a permanent magnetic system with a life of 10,000 years…

-The above was quoted fron an aviation magazine
October 2006 – Vector Pointing To Safer Aviation
Have any questions or need some assistance on what is best for your situation?
Use the form below & our separation technicians will contact you
Have a Question on our Separation Products? We are here to help.
Use the form below to inquire about this product. The more you tell us, the more we can help.